W XZY Cocktail Bar Stuttgart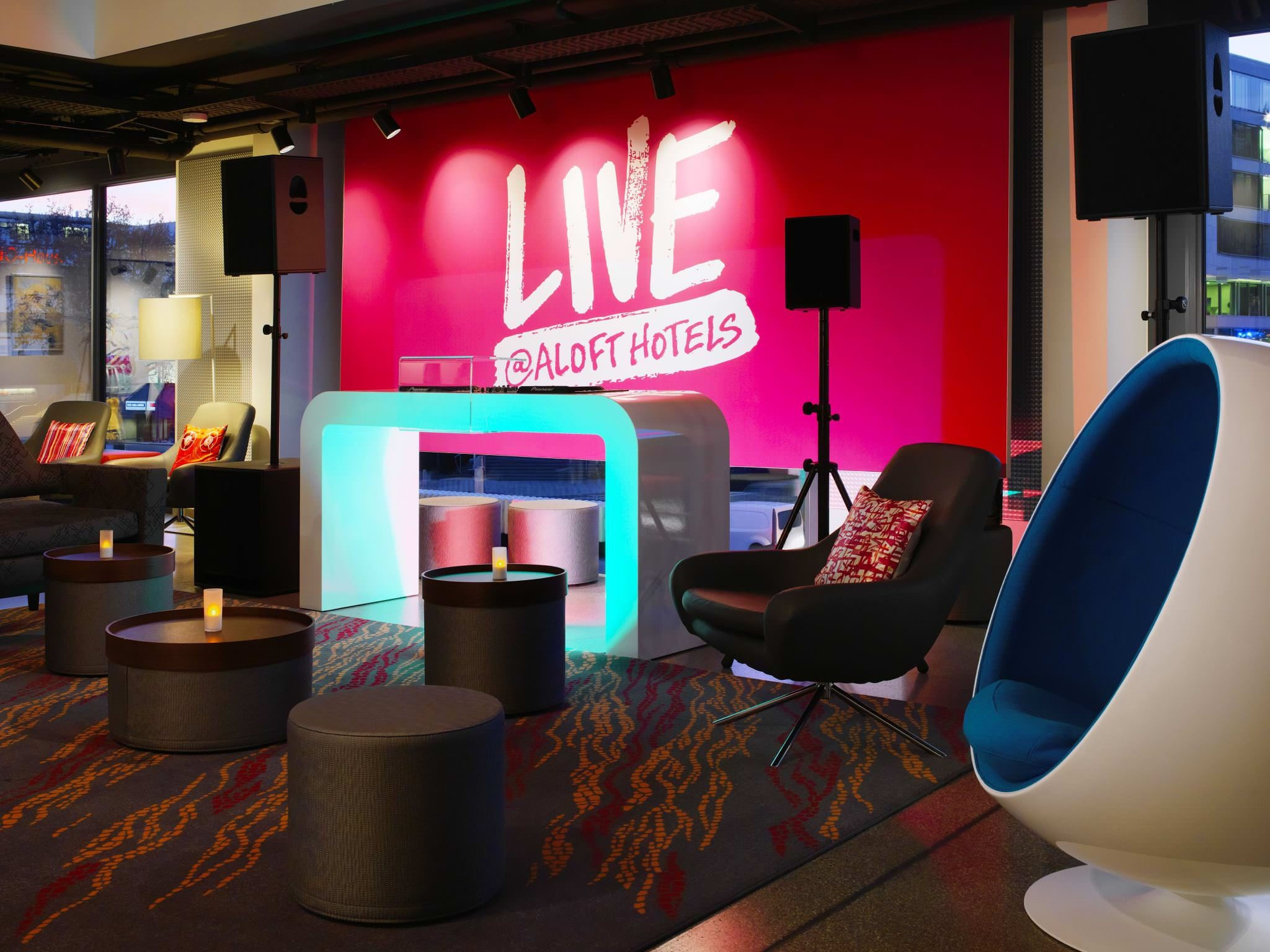 Stuttgart's new live-music venue
In the W XYZ bar in Stuttgart, the city brings together urban explorers and business travellers from all over the world. Break the ice, while you clink the ice in your cocktail class. Hear inspirational stories and plan the remaining part of your stay in Stuttgart. In addition to our signature drinks we offer a rich selection of fine wines, local beers and spirits.
The bar at the new Aloft Hotel Stuttgart is the new casual meeting point in the city. In the Milaneo Mall, directly at the main railway station, meet local artists and travellers from around the world. Newcomer and insider tips are freely available, while you are greeted by the bartender as an old acquaintance. Here you will find yourself among like-minded people: people who enjoy a modern, carefree life philosophy. The W XYZ Bar is the place for lively style and treats for the palate.
Leisure & Pleasure
On the subject of culinary highlights: Light snacks will give you energy to perform at your best and whet your appetite for more regional delicacies. A vibrant day gives way to watching major sporting events on large screens, or evenings when you can round off the day in pleasant company and review the experiences of the day. Here you will find connections, stay in touch with the world and let the sparks fly.
Feel the buzz
That's why the W XYZ Bar is as popular with the locals as with the hotel guests. It's the perfect place for lively after-work discussions, banter & philosophising. With its modern style and open, friendly atmosphere, you will feel at home right from the start. The bar in the heart of Stuttgart stands for an individual way of life and stimulating communication. W XYZ: More than a hotel bar. Experience the charm of Stuttgart in your hotel.